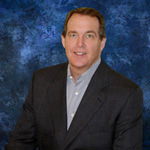 Boost your performance skills and overcome performance anxiety with one-on-one mental toughness coaching from your mental game specialist, Dr. Patrick Cohn, Ph.D.! With customized individual mental training strategies featuring proven, practical sports psychology coaching program, athletes of all ages and abilities can learn the strategies to perform consistently well in competition.
Whether you are a high school, collegiate athlete, or seasoned pro, mental training strategies can boost your performance and give you the mental toughness skills to succeed both in practice and during competition.
Uncover behaviors and attitudes that prevent you from performing your best.
Excel by mastering the mental strategies to take you to the next level!
Learn peak performance routines that pro athletes use.
Understand how to practice like a pro and improve practice efficiency.
Uncover secrets that pros use to reach peak performance.
One-on-One Mental Training Includes:
Assessment: An AMAP (Athlete's Mental Aptitude Profile) is performed to determine your goals and mental game challenges.
Mental Game Plan: Individual mental game plan outlining the mental strategies for improvement.
Peak Performance Coaching:  Strategies are developed to help you improve areas identified in the Mental Game Outline.
Mental Game Application:  You will be taught how to use the new mental skills in practice, games, and outside of competition.
Follow-Up: Each program is designed to help you reach peak performance and succeed after coaching is completed.
Mental Training Options:
Onsite: Windermere, Fl. office location.
Worldwide: At Peak Performance Sports we work with athletes all over the world through Skype or phone.
We are happy to answer any questions you have about the mental game, anxiety in sports, or our mental training programs. Please contact Patrick Cohn, Ph.D. at Peak Performance Sports with any questions you have about your mental game or mental training.
Contact us:

Toll Free Phone: 888-742-7225
Local Phone: 407-909-1700