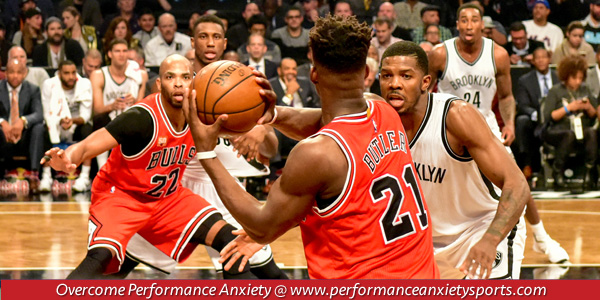 Using Confidence to Overcome Anxiety in Sports
Performance anxiety is the most common culprit for poor athletic performance. Many athletes feel they "choke" in the spotlight or often perform well in practice but unravel at competitions.  These athletes suffer through common characteristics of fear of failing, elevated heart rates, accelerated breathing, tense muscles, inability to focus and racing thoughts. Although many athletes get too nervous at competitions, some athletes stay calm and relaxed and perform to their capabilities on a consistent basis.
Lee Kiefer is Olympic fencer and peak performer whose confidence rarely waivers at competitions. Lee has experienced success both nationally and internationally and is currently the top ranked US women's foilist in the Junior division and the No. 2 foilist in the Senior division.  Lee made the 2012 Olympic team at the age of 18 and helped the United States women's team finish sixth in the Team Foil competition. Lee also placed fifth overall in the Women's Individual Foil competition and currently competes for the University of Notre Dame.
Lee's sister, Alex, an accomplished fencer in her own right, stands in awe of Lee's competitive drive and mental toughness, "Lee is amazing. She's one of the best fencers I've ever seen. I think what makes her so good is that she is able to block everything out. She doesn't freak out under pressure. It's really hard to get consistent results in fencing, but she is able to do it because she's so mentally tough."
The big question then is how does an athlete become mentally tough, not choke and thus perform well under pressure? We can find some clues from Lee's training as a fencer.  One way to deal with anxiety is to not get too nervous in the first place. This can be accomplished through proper technique repeated consistently over time so that it becomes second nature to the athlete.  If you have replicated the proper technique over and over, you tend to be more confident in competitions and can trust in your skills.
Lee's father, Steve, had her practice proper technique and footwork from an early age to habituate correct form.  Lee's technique has propelled her to great heights and she credits her father's dedication, "My dad is a perfectionist.  We worked on our technique until we got it right."
The second clue to helping you overcome performance anxiety is a diligent work ethic.  If you are constantly focused on yourself and improving your performance, you tend to worry less about your competitors and are able to concentrate on your skill set and strategy.  Steve espoused to his children the value of hard work from an early age, "Digging in and working hard at a pursuit to produce something of value was one of those early lessons.  Fencing was a vehicle to teach the benefits of focus and hard work."
The last clue is Lee's competition mindset.  At the Olympics, Lee recognized some degree of jitters just like every athlete experiences, "I was obviously nervous like everyone else when you first get out there."  But Lee is capable to place the competition in proper perspective, "I think unlike a lot of people… I was more hoping to use the experience as practice, and maybe that was a way of not stressing myself out to perform better."
Lee comes from a long line of doctors and plans on becoming a doctor herself.  Lee is calm and calculated during competitions with the precision of a surgeon.  Ultimately, all athletes experience some level of performance anxiety or stress at competitions.  The difference-maker for elite performers is that they are able to control their emotions instead of being controlled by them.
Sign Up For a Free Mental Toughness Report!