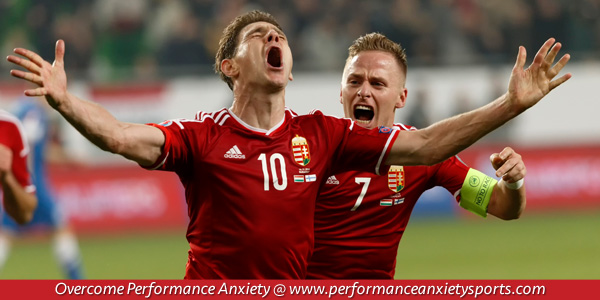 How to Handle Adversity in Sports
How others define you as an athlete will be according to the degree you overcome obstacles and manage adversity, which is part of sports. No one can escape adversity. The very nature of athletics presents individuals and teams with challenges to face to test the competitive spirit. Some athletes utilize challenges to vault themselves to greater heights while other athletes allow adversity to weigh them down and negatively affect their performance in competition.
Tiger Woods is one of the most successful golfers of all time. Woods turned professional in 1996, and the following year, he won his first major in record-breaking fashion. In 2009, Woods was voted PGA Tour Player of the Year by his peers on the tour. He had momentum on his side for sure. The following year, Woods took a brief break from golf following much publicized personal issues. That was the last year Woods earned the Tour Player of the Year Award, or most wins on the tour, or highest earnings on the tour… that is until 2013.
This week, Woods was named the 2013 PGA Tour Player of the Year earning him the honor for the 11th time in his career. Woods also led the tour in wins (5) and earnings ($8,553,439). Woods was also awarded his ninth career Vardon Trophy for the lowest adjusted scoring average and finished in the top-10 on 8 occasions this year. A lot of critics believed Woods would not achieve his previous stature within the sport. "There were a lot of people who said I could never win again, and two years later, I've got eight wins on Tour," Woods said. "It just makes it all the more rewarding."
Woods made a revealing statement regarding the optimal mindset needed to be successful within the sport when he complimented Jordan Spieth for being selected Rookie of the Year, "He (Spieth) did have a wonderful college career, and he came out with some success. If you build momentum, you can gain confidence and it will snowball. He just kept getting better and better. I think the inner belief in one's self is key, and I think Jordan demonstrates that."
How did Woods climb back from the depths of adversity?  If you dissect Wood's comment about Spieth, you will uncover sound advice for coming back from adversity.
Build momentum – Find your performance successes and carry them with you into competition. In sports, we have more unsuccessful attempts than successful attempts. Athletes need to define themselves by their successes in order to ride the wave of success.
Focus in the now – The most important shot is the one you are attempting; so stay focused in the present. There is so much that can detract from our performance (personal issues, bad shots, conflict with opponents, etc.). The only way to manage distractions is by focusing on what we need to do "now" to increase the likelihood of success.
Confidence – Prepare well and trust in your abilities. You can never out perform your beliefs.
While adversity may not occur by your choice, you can choose how you react in adverse conditions. Your reaction to adversity will help shape the legacy you leave behind. The true question is: "How do you want to be remembered when your competitive career is finished?"  The choice is yours!
Sign Up For a Free Mental Toughness Report!