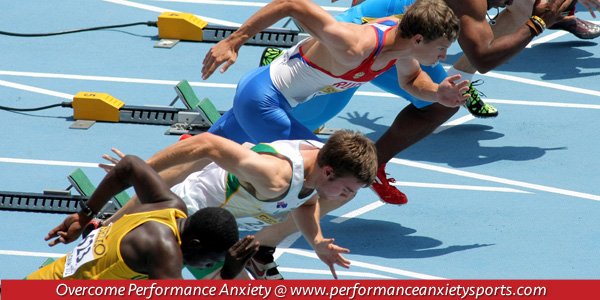 Learning From Mistakes in Sports
For some athletes, losing can lead to performance anxiety. For others, like Jayson Jones, it can lead to more motivation and future success. Winning a race starts long before the day of competition.  Success is a culmination of all the days leading up to a competition.  Showing up for a race doesn't guarantee victory or personal bests. Success is a process that includes highs and lows, which provide valuable insights to enhance future competitions. Success requires constant effort, focus, performance evaluation during training sessions and practices. It's a mindset. Pushing the limits in training conditions your body and mind to respond in a similar fashion in competitions.
Jayson Jones is a veteran athlete in the international track and field scene. Despite being a two-time track and field Olympian representing Belize, Jones has been through his share of ups and downs. With each setback, Jones has learned valuable lessons on how to better prepare and train to perform optimally at future competitions.
Jones competed in the 200m and finished 63rd at the 2000 Olympics Jones had difficulty focusing due to the recent deaths of his grandfather and older sister, "It [Jones' 2000 season] was highs and lows.  I struggled running that season for Florida State, lost some confidence and I wasn't fully in shape."
In 2004, while competing in Belgium prior to the Athens Olympics, Jones pulled his hamstring. Though he qualified, Jones decided to withdraw because he was not capable of performing at his maximum capacity. In the 2008 Olympics, Jones finished in 53rd place and, again, failed to achieve his goal of an Olympic medal, "I concentrated too much on trying to qualify to get to the later races. I didn't go 100 percent in my first race, and the result was I didn't even advance. I won't make that mistake again."
Jones considered retiring after the 2008 Olympics, "I went into Beijing thinking that it would be my last race… but I figured as long as I'm progressing, there's no reason to hang it up… I haven't run my last race."  Jones is now training for his third attempt at a winning an Olympic medal in track and field as he prepares for the 2016 Summer Games.  Jones, 36 years old, is balancing his daily workout regimen, raising two kids and running a full-time business as a financial consultant, "Managing such a busy schedule, and sticking to a daily routine takes discipline, commitment and mental toughness but anyone can do it, if given the right tools."
Jones feels that his past experiences have provided him insight to better perform and he remains optimistic about 2016, "I was at the world championships in 2007, when Tyson Gay won, and I remember hearing Usain Bolt talk about how he would never be able to beat Gay. Look what happened there. Anything can happen on a given race day."
Losses can get into your head. You may lose but a loss doesn't have to defeat you. Like Jones, you can turn your losses into motivation for future performance and not let the loss affect you mentally or turn into performance anxiety. When you allow losses to affect your motivation or confidence, you will fear future losses, increase your anxiety, reduce your energy level and distract yourself from the necessary changes needed to succeed. The good news is that you have a choice how you react to losses. You can learn valuable lessons from losses that you can apply to future competitions. The key to learning from losses is to objectively evaluate your performance after the competition, create a plan for improvement, then implement the plan with focused effort. "Anything can happen on a given race day."
Sign Up For a Free Mental Toughness Report!