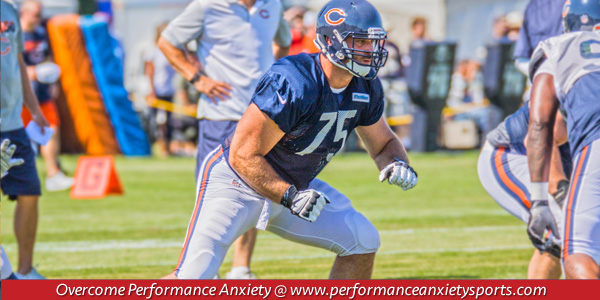 How to Consistently Perform Under Pressure
How do you perform when the chips are down or under pressure? What do you do when given the opportunity to break into the starting line-up?  If you were given a chance to play due to a highly-touted starter's injury, how do you respond to the pressure?  In the heat of battle, do you become clutch or do you choke? When opportunity knocks, do you rise up to answer the challenge or do you become anxious and succumb to your nerves? Believe it or not, it is within your control.
Opportunity knocked for Ohio State backup quarterback Kenny Guiton this Saturday.  Third-ranked Ohio State (2-0) played the California Golden Bears (1-1) as the Buckeyes looked to remain undefeated and continue their bid for an FBS Championship. Ohio State's starting quarterback and Heisman hopeful, Braxton Miller, was unable to play due to an MCL sprain two weeks ago.
Guiton is a senior who, prior to this season, had only attempted 25 passes, completing only 56 percent of those attempts.  How did Guiton respond in his first college career start?  Guiton completed 21 of 32 passes for 276 yards (65.6 completion percentage), 4 touchdowns and zero interceptions contributing to a 52-34 victory over the Golden Bears.  The Buckeye victory extended the nation's longest winning streak to 15 in a row. Not only did Guiton help secure the victory, he combined to break two long-standing Ohio State records with a single 90 yard touchdown throw:  the longest play from scrimmage and the longest pass play in OSU history.
The perception of pressure creates fear. Fear produces anxiety, which interferes with peak performance. How can an athlete perform in high pressure situations?  With proper focus, pre-game routines and trust in your ability, athletes can foster their game confidence and compete at a high level.  Guiton identified his focused preparation as a key ingredient to his confident play, "I actually wasn't that nervous. I prepared all week like a starter and once I got in I took my first hit, got my first throw… it was just, 'Let's go.'"  Guiton played within himself, not trying to do too much.  Guiton understood and focused on what he needed to do each day in practice.
How can an athlete perform under pressure more consistently? When an athlete focuses on what they need to do instead of worrying about failing, he has a greater sense of control. When you are confident, your self-talk is positive, and body language are positive, you give yourself the best chance of performing well under pressure. It's okay to become slightly nervous during competition, but you want to focus on what you can control and your game plan. This helps you to remain relaxed, focused and determined when feeling the pressure, which can help you perform your best.