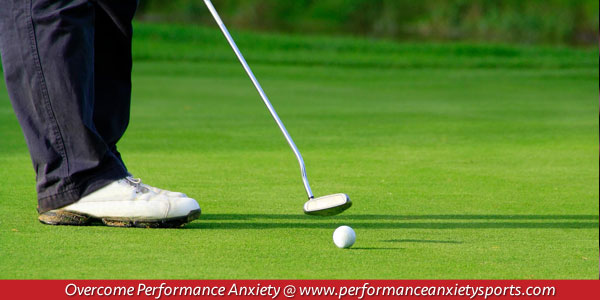 Overcoming Nerves in Competition
Phil Mickelson scored his 41st PGA TOUR win last week at the Phoenix Open in record fashion. He finished at 28-under only two strokes shy of the PGA Tour record for a four round tournament.
He also led the tournament from start to finish after shooting 60 in his opening round, which is often a challenge for any player—to keep the lead. This can be nerve racking for many athletes even the pros. This is a time when athletes can get nervous or anxious about blowing the lead and losing.
Do the tops pros get nervous with having a lead every night, including Mickelson? Yep. He was excited about getting the win on Sunday. "All I cared about was getting a win because I was nervous," Mickelson said.
So even top players get nervous or anxious when they have a lead and are trying to finish it off. I think they worry about not giving up the lead, which can be a fear of embarrassment. They do not want others to think they choked trying to finish off the tournament.
"Look what happened last year when guys are in the lead. It's very easy to see to start seeing what you don't want the ball to do and hitting it there," he added.
He admitted that he struggled early in the round Sunday with anxiety about winning. "Early on I hit a couple nervous shots like that. I was able to regain control of my thoughts to see where I want the ball to go and direct it there, which was enough to win the golf tournament."
Smart guy. He made a mental game adjustment early in the round after noticing he was looking at the trouble too much and worrying about missing shots. The biggest challenge when playing with the lead is when you start to protect the lead and get anxious. You go on defense, afraid to hit bad shots.
But what got you into the lead in the first place? Thinking about how to make birdies or solid pars. "You do have to keep focused on making birdies because guys are doing that, and they will catch you. But sometimes when you get it going, you start thinking about the numbers and it will stop you from pushing forward," Mickelson said.
"I tried to just keep pushing, just keep trying to make birdies and hit good shots, get after pins and play aggressive, get good pace on the greens and make some putts, because if I don't, you will be caught pretty quickly."
Next time you find yourself play with the lead and feel nervous about tanking, keep pushing yourself and stay on offense. Recognize when you start protecting the lead and thinking about messing up. How will you increase your lead instead of trying to protect it?